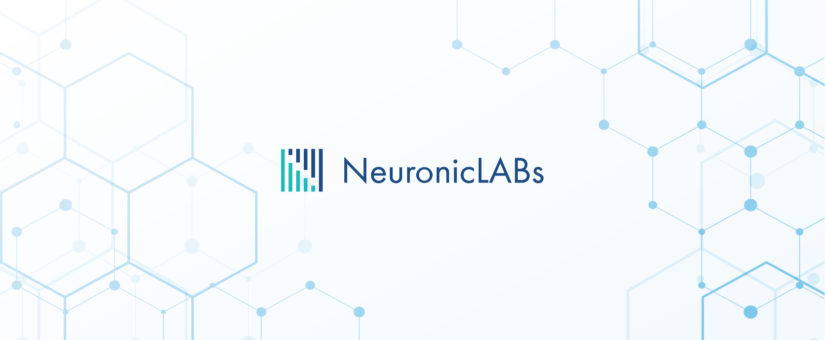 NeuronicWorks Inc. launches a Medical Device Startup to accelerate the development of Next Generation Molecular Diagnostics.
[Toronto, ON, February 22, 2020] – NeuronicWorks, Inc., a leading engineering and technology design firm in Canada, has announced the spinoff of its medical diagnostic technology into a new independent company – NeuronicLABs.
NeuronicLABs is a Toronto-based medical device company focused on designing, developing, and manufacturing next generation molecular diagnostics and robotic automation technologies. Employing cutting-edge technologies at the intersection of nanotechnology, artificial intelligence, and robotics, NeuronicLABs' mission is to democratize molecular diagnostics at the point of care by providing high quality molecular testing accessible to everyone and providing a safe environment for healthcare professionals.
"The COVID-19 pandemic and the consequent lockdown pushed us to find innovative solutions and open doors to a future where affordable, faster, and accessible ways of diagnostics are possible." said Simona Botos, CEO of NeuronicLABs. "We believe that our strong desire in solving challenging problems, along with our talented engineering team and committed partners is the ultimate fuel to achieve such an ambitious goal in a short period of time."
"We need to accelerate the rate of innovation in the area of molecular diagnostics and disease detection to overcome the unprecedented challenges we have been dealing with during the pandemic", said Milad Afshar, CTO of NeuronicLABs, "We are working hard to develop advanced technologies to diagnose infectious diseases at early stages. We believe our innovative solution can provide an opportunity to rapidly increase testing capacity, while enhancing accuracy of the results. "
Currently, NeuronicLABs is developing an innovative molecular diagnostics platform and point of care device to accelerate the rapid testing of the SARS-CoV-2 virus. The technology has the capability of detecting multiple genetic materials of the virus and its variants without the need of expensive assays. This innovation is still under development and we are running multiple feasibility studies to examine the efficacy of the technology. We are looking for partners in R&D, Engineering, Advanced Manufacturing, and Investment, to accelerate our development and deliver the best solutions to the molecular diagnostics market.
NeuronicLABs will be located at 210 Lesmill Road, in North York, ON in the same building as its sister company, NeuronicWorks. NeuronicLABs will benefit from 40,000 sq. ft. of labs and fabrication facilities, as well as the strong engineering design capabilities of 50 in-house engineers.
For more information about NeuronicLABs, investment and partnership opportunities and to be part of our journey, contact info@neuroniclabs.com.
Media Contact
Divya Allen
Marketing Strategist
info@neuroniclabs.com
Posted by Divya Allen
On February 19, 2021