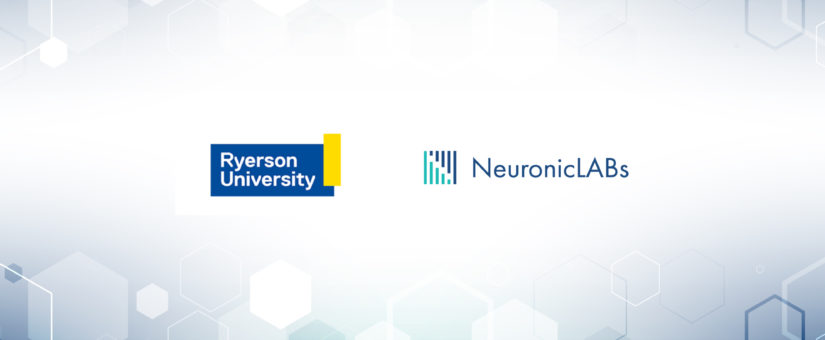 NeuronicLABs Partners with Ryerson University to augment molecular diagnostic research to detect infectious diseases
[Toronto, ON, May 26, 2021] NeuronicLABs, a Toronto-based innovation medical device company, recently announced partnering with Prof. Bo Tan and Prof. Krishnan Venkat at Ryerson University to license their research to develop and design a molecular diagnostic platform that can be used to quickly detect and diagnose infectious diseases.
Through this partnership, NeuronicLABs aims to realize the potential of the nanotechnology research undertaken by the talented team of researchers at Ryerson university over the last couple of years. Utilizing NeuronicWorks' engineering expertise and the enhanced knowledge of artificial intelligence and robotics, NeuronicLABs aims to commercialize this technology platform and create an effective solution to detect infectious diseases.
"As engineers we are trained to find solutions to complex problems. When the pandemic started, I believed that nanotechnology could hold answers to realizing rapid, reliable, accurate testing that can be engineered into a fully automated system capable of performing mass testing. It is this belief that led us to the researchers at Ryerson who shared the same faith and passion we do to engineer this solution", said Simona Botos, CEO of NeuronicLABs. "We look forward to working closely with this amazing team of researchers and offering our design expertise to create a valuable solution".
"The device is portable, low-cost, high-throughput and easy-to-operate by non-medical persons and can be used in congregate settings", said Professor Bo Tan, Ryerson University. "Our objective is to use this solution as a driver in reopening public facilities."
Currently, NeuronicLABs is developing an innovative point-of-care digital diagnostics platform to accelerate the mass-scale rapid saliva-based testing of the SARS-CoV-2 virus. This innovation is still under development and is awaiting approval from Health Canada and FDA.
For information about NeuronicLABs or to be a part of the NeuronicLABs journey, contact info@neuroniclabs.com.
About NeuronicLABs
NeuronicLABs is a Toronto-based medical device company focused on designing, developing, and manufacturing next generation molecular diagnostics to provide accurate, cost-effective and versatile molecular testing solutions accessible to everyone. We envision a future where real-time lab-quality and rapid molecular testing is available at the point of care. Employing cutting-edge technologies at the intersection of nanotechnology, artificial intelligence, and robotics, NeuronicLABs' mission is to democratize molecular diagnostics at the point of care by providing high quality molecular testing accessible to everyone and providing a safe environment for healthcare professionals.
Posted by Divya Allen
On May 26, 2021